Posted by GG's Flowers on 30th Jun 2016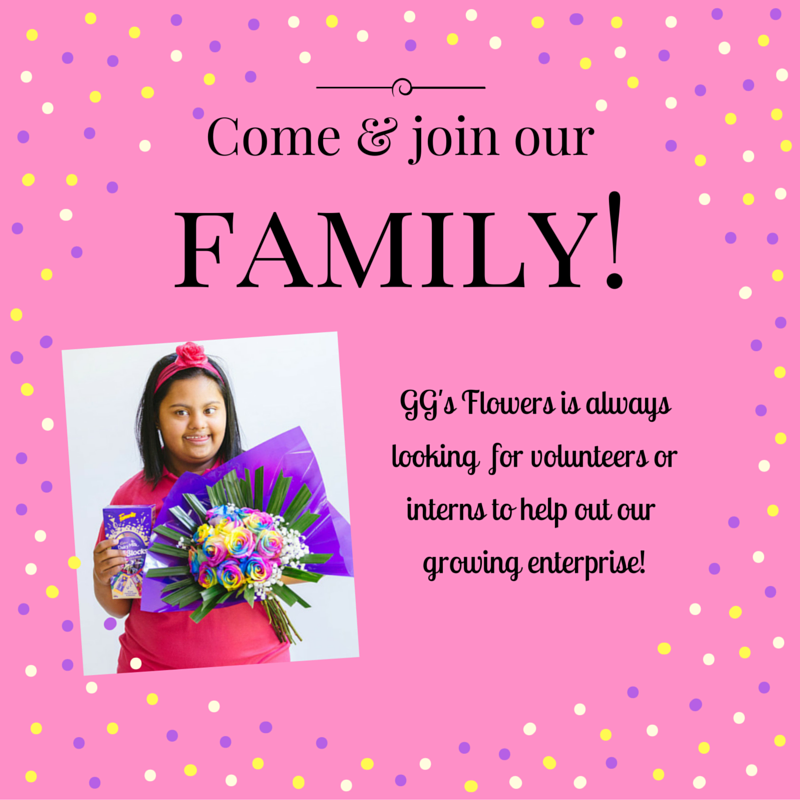 Come and join the family at GG's Flowers!
---
We are always looking for compassionate volunteers who want to give a little bit back to those less fortunate. As a volunteer for GG's Flowers, you can choose to help out on the forefront of activities with deliveries, or behind the scenes in the office. Even if you would like to donate some products to us we would be so appreciative – every little helps!
We are so grateful for every bit of support we receive as the more flowers we sell, the more people with disabilities we can hire, and the more lives we can change!
Sign up to be a volunteer here.

GG's Flowers provides university students with an amazing opportunity to experience work within a home-grown business. It is a rare opportunity to be involved in such a crucial part of a start-up business and it can offer you amazing professional experience for any future career.
If you would like to share your skills with GG's, whether it be in communications, floristry, or anything else which can help us out, we would love to hear from you!